Gin & Tonic Marmalade – Baked in Belfast
£2.95
This gorgeous Gin n Tonic Chutney is just one of a huge selection of Jam, Chutney & Marmalades available homemade by local business Baked In Belfast.
Tasty treat to spice up your morning toast Cheese n Crackers!
"All our preserves are made using only natural ingredients, we don't use any preservatives or setting agents!"
Each jar contains 100ml or approximately 120g, all have a bright red spotty front labels and an ingredient label on the back.
EXPIRY DATE 3rd DEC 2022
(If a particular flavour is out of stock feel free to message our Facebook page as we can arrange to have more delivered in store!)
Only 1 left in stock
More Products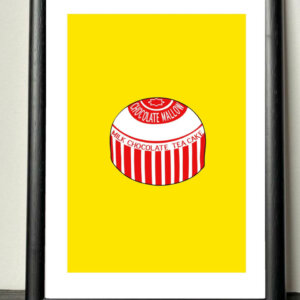 Printed in the UK on 350gsm uncoated card from sustainable sources Size: A4 Frame not included It'll make you smile every day!