Cat coaster
ONLINE EXCLUSIVE
£2.00
Related products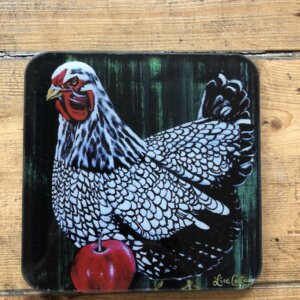 Bring a little bit of nature into your home with this beautifully made Animal Glass Coasters created by Art of Lise. Artwork on coasters are part of Lise' collection of pieces titled "Apples" Coasters measure 10x10cm in size.
BRAND NEW SCENT! Ellie Mac collection of beautifully scented hand poured candles will for sure add a delightful smell to your home. Made in County Antrim! Stunning Rose gold tins containing 100% Soy Wax with an approx 40 hr burn time! Seville is a Beautiful French Orchard Scent Huge Range of Candles & Wax melts available In store and Online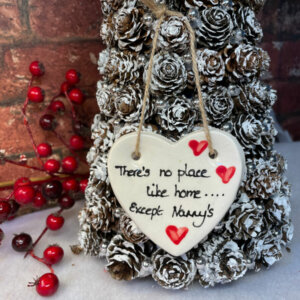 These handmade & unique ceramic hearts made by Baked In Belfast are sure to brighten up any home & perfect keepsake gift for a friend or family member!
BRAND NEW SCENT! Ellie Mac collection of beautifully scented hand poured candles will for sure add a delightful smell to your home. Made in County Antrim! Stunning Rose gold tins containing 100% Soy Wax with an approx 40 hr burn time! Damson Plumb has slight cinnamon but Warm scent Huge Range of Candles & Wax melts available In store and Online