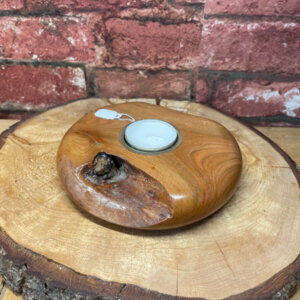 Cherry from felled tree in Ballyeaston – carved & varnished to high quality. This stunning Tea Light shows the woods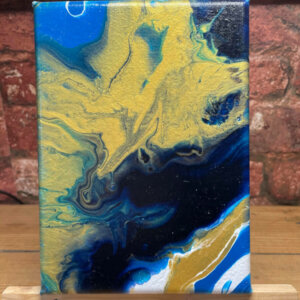 This Gorgeous Original Acrylic painting on Canvas Board made by Kateryna Zaichyk.Piece created in 2018.
A
One of a kind Original!
Measurements: 18cmx13cm[this piece is 1/3, 2 other similar paintings also available to make a set! - see website]
Quote from Kateryna -"To me art is as important as air. My life has always been full of art in all its variety of forms. I achieved my Environment and Landscape Design degree at Kyiv State Institute of Decorative and Applied Art and Design  Michael Boychuk  named and National Leadership Culture and Arts Academy of Ukraine. I moved to Northern Ireland in 2013 and I find nature to be very inspiring. I see pictures not only from an artist's, but also from a designer's point of view. It is very important that a picture look perfect in its place. When I paint I always consider what interior the picture might fit into, so that it becomes an integral part of its environment. Harmony is very important to me. I love to combine colours, textures, techniques, and styles for unique and vibrant results. I like to evoke emotions in people by my pictures — I believe that looking at a picture should be an emotional experience for the viewer. In my pictures I have animals, landscapes, flowers, majestic nature, and architecture. There are also still lives, and figure drawings and paintings. I never stop developing and improving my talents and skills."
Search
"Kateryna Zaichyk"
on our website to find all of Katerina's work!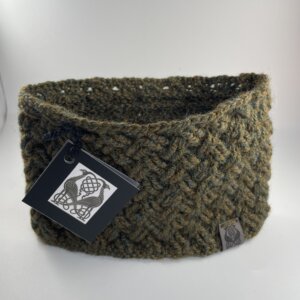 This gorgeous wool Snood handmade in Gilford, co. Down is ideal for wrapping up warm this winter or as a beautiful gift. 🧶Woollen Scarfs, Shawls, Snoods & Hats available in a wide variety of beautiful colours and sizes. Free Gift wrapping available (on request) 018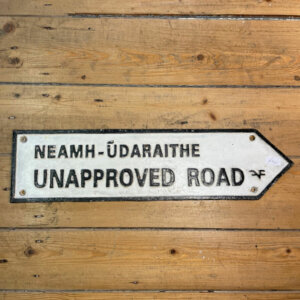 This unique Cast Iron Wall Hanging makes the perfect decoration in any Home Bar or as a gift!Size Approx - 39cm x 10cmHoles ready cut for wall hanging.Irish Road signs, Guinness Memorabilia and more available online. Search " Old Irish " on our site to see our entire range.