MUM I love you decorations – Renu Designs
£8.00
Mum I love you decoration made from dried wood timber from the garden with one of Clare's own images transferred using Decoupage.
Why not add the cushion for an extra £18 to make a lovely set.
Only 1 left in stock
More Products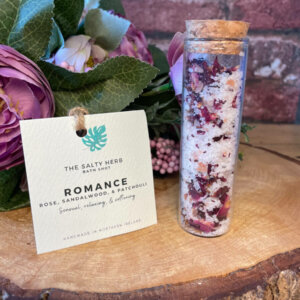 Comforting, relaxing, & relieving. A period shouldn't stop anything but a sentence. This bath bomb has been carefully blended with clary sage, lavender, rose & cypress essential oils. These are known to help with those deflating period pains and give you that little treat when you need it most.