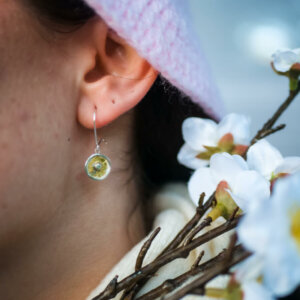 Our Ramble earrings are handmade to order in (925) sterling silver and 24 carat gold foil. Due to the process of adding the foil through keum boo each piece is totally unique from the next but has the same over all look. Pair these with our rambler pendant for a vintagesk set inspired by an explorers compass.
Handmade to order
925 Sterling silver
Kidney hook earring attatchment
Packaged in our eco packaging
Under required hallmarking weight
This piece is handmade to order please allow a maximum of 20 days for dispatch after order.