'I'm a GACK' Magnet Bottle Opener – Derry Nice Things
£4.50
Magnetic Bottle Openers with Hilarious designs made locally by Derry Nice Things.
Only 1 left in stock
SKU:

DNT-BO-03-1
Categories: Home Bar

,

Home Bar / Man Cave

,

Irish Souvenirs

,

Irish Souvenirs (re)

,

Quirky Irish Items

,

Slang Coasters / Mugs / Tea Towels
Tags: beer bottle

,

Bottle opener

,

Derry Girls

,

funny gift

,

funny irish

,

gift for her

,

gift for him

,

ireland

,

irish

,

irish beer

,

irish gift

,

Irish quote

,

irish slang

,

line of duty

,

norn iron

,

northern ireland

,

slang
More Products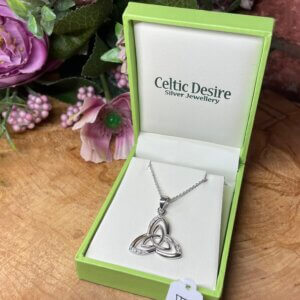 This Celtic Trinity Knot pendant is sterling Silver 925 and also includes an 18″ long silver chain. Carefully crafted and designed by Irish Silversmiths and comes in a gorgeous light green presentation box. "The Trinity Knot, or the Triquetra, is one of the most common of the knot ilk. The term Triquetra comes from Latin, and it means "three-cornered". All of the various interpretations agree on a culmination of three parts. Early Christian understanding views the symbols as the Father, Son and Holy Spirit. Another understanding can be found in a more metaphysical arena where the three corners represent mind, body and spirit.." Explore our entire range of Irish Jewellery Instore & Online.