This gorgeous handmade LARGE Ceramic Green Butter dish made by Ciaran Headley in Crumlin. - Can be used for serving & storing foodWell made & sturdy and 100% handmade & glazed.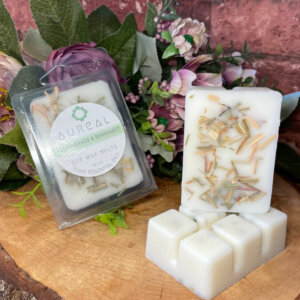 Gorgeous Scents made Locally in Armagh will freshen up your home & also make the ideal gift for family or friend!Soy Scents with Essential Oils.All Fresh, All Natural, All Environmentally Friendly & Ethical.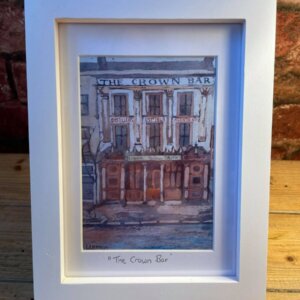 A beautiful Art Print made by Louise Lennon showcasing The gorgeous Crown Bar, Dublin.Print comes ready frame in a simplistic White Frame.Perfect addition to any home or as a gift!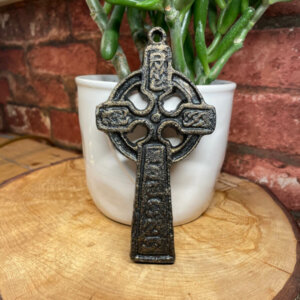 This gorgeous Mini Celtic Cross Statue makes the perfect decoration in any Home or as a gift! Hole ready for wall hangingIrish Road signs, Guinness Memorabilia and more available online. Search " Old Irish " on our site to see our entire range.