In a market saturated by cheap knock offs and items that bring you 'luck', it can be difficult to appreciate the intricacy of Irish goods. Finding authentic, Irish crafts can be an issue, with many businesses offering trinkets rather than genuine, handmade items. This is never a problem at Danann Crafts.
At Danann Crafts, we pride ourselves on providing a wide range of Celtic crafts that represent the best makers in Ireland. Our products showcase the mythical land that we call home and reveal the incredible craftsmanship that has gone into making each of our items.
With a myriad of choices, Danann Crafts can help you find the perfect Claddagh ring, a bespoke Celtic Christening gown, and more. Get lost in legends with Danann Crafts.
Who are Danann Crafts?
Danann Crafts is a bespoke and authentic Celtic crafts shop run by Sinéad and Peadar McMahon. Passionate about sustainable and local artisanship, their love of local goods led them to ardently promote local gifts in their own home.
This shared love allowed them to pursue the opening of a store that reflected the best crafts the Island of Ireland has to offer and Danann Crafts was born. Every item has been lovingly selected by Sinéad and Peadar and highlights the skills and creativity of local makers, highlighting the incredible offerings that Ireland's makers produce.
The store now serves as a central hub for genuine Celtic crafters, both amateur and professional, and promotes unique and bespoke Irish products.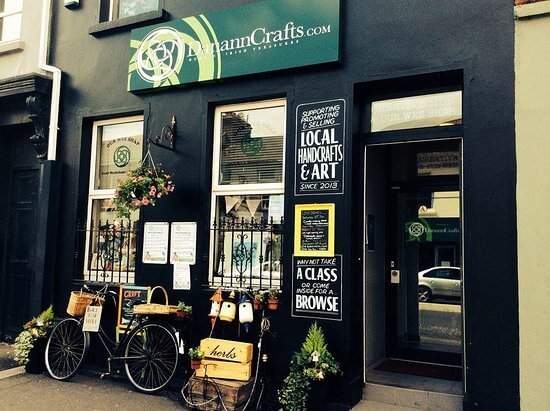 What Makes Danann Crafts Unique?
There are plenty of shops and stores that claim to sell genuine Celtic gifts, only for their products to be mass produced outside of the Island of Ireland. Danann Crafts is completely unique as it has been created to showcase the wide range of arts and crafts that have been made by Irish makers.
Every item for sale in Danann Crafts has been curated by Sinéad and Peadar to highlight the high quality construction of products using locally sourced goods and materials.
Danann Crafts proudly stocks makers that are from Ireland or other Celtic nations. This means that these products are produced in Celtic countries – allowing you to purchase authentic Irish goods.
Danann Crafts is passionate about reconnecting people with sustainable practices. This includes forgotten craftwork and metal work that was once exercised on Celtic shores that are ingrained into historical cultures.
By exhibiting these incredible feats of design, Danann Crafts aims to encourage those who are interested in Celtic craftsmanship to not only purchase these goods but participate in the eventual development of such products.
By refining and honing techniques that are long forgotten, people will begin to see the importance of these practices in remembrance of Celtic cultural heritage and the myths that supported societies – like the Tuatha Dé Danann.
Who are the Tuatha Dé Danann?
The namesake of Danann Crafts, the Tuatha Dé Danann are part of Irish myth and legend that continue to deeply influence our shores. Considered to be an ancient Celtic tribe that eventually settled in Ireland, they worshipped the goddess Danu, regarded as the deity that they descended from.
Well known in Irish folklore, the Tuatha Dé Danann were meant to have brought four treasures on their quest to inhabit Ireland from their original home in the 'Northern Islands of the World'.
Steeped in magic, these treasures were revered by the Tuatha Dé Danann and served important purposes within their culture.
The four treasures were different in design and each served a specific purpose for Ireland. The first was the Cauldron of the Dagda. It ensured that no one left its side unsatisfied, feeding the hungriest of people.
The Spear of Lug was the king of the spears. Anyone in possession of it could not be killed, nor any battles won against it.
The third treasure was that of the Stone of Fál. It would cry out beneath the king who took sovereignty of Ireland. It is said to be found in the Hill of Tara in County Meath. Finally, the last treasure is Núadu's Sword. Considered to be a glowing torch, no one could escape from it once it was drawn from its sheath and no one could resist it.
Each of these prized treasures that served to engulf Ireland in magic and myth is how we at Danann Crafts view Irish craftsmanship today. We promote items that reflect those rare and magical treasures, and hope that you find Celtic gems that you can treasure as well.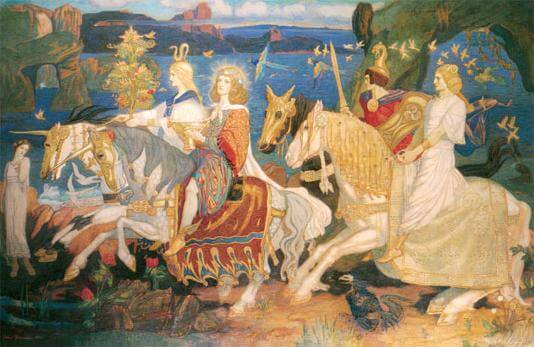 Celebrating Traditional Irish Crafts
With more than 40 original Irish crafts, Danann Crafts showcases 47 local, Irish makers. Having facilitated over 936 craft classes celebrating Irish heritage and traditional practices, we understand what products are unique and deliver our customers the highest quality, genuine Celtic goods.
Our wide history incorporates expertise in many disciplines and mediums. Celtic crafts can be found using materials like textiles, wood, ceramics, metal, stone, leather, and more. Here are some of the local materials used to create our products:
Textiles
Arguably one of the most well-known branches of Irish industry, textiles have played a large part in the development of the economy in ancient and modern times. Wool and flax are the most common textiles that are associated directly with Ireland, usually through the dyeing and weaving of the materials.
From jumpers and traditional woollen belts known as crios being made on the Aran Islands to the laces of Limerick and Carrickmacross, every design is unique despite using principled techniques. This has led to a rich collection of textiles being produced on the island of Ireland.
Danann Crafts offers a wide range of goods that celebrate Ireland's prosperous textile trade. We have incredible linen napkins, hand-sewn in the glens of Antrim. Our wool offerings are equally as incredible with wool scarfs being hand knit in villages nestled in County Down.
Metal
Considered one of the oldest craft practices in Ireland, metal work is thought to go back more than 2000 years. Used as practical items, metal work forged items for hunting and cooking, and self-defence.
Metals made from copper have been found in artefacts dating back to 2400 BC, with tools being crafted into axes among other things. Gold and silver metal work was also found around the period of 2200 to 600 BC.
Continuing this proud tradition, we offer a variety of products that are inspired by Ireland's oldest craft. Our most romantic product is our Mo Anam Cara Claddagh Wedding ring set. It was thought that everybody had an anam cara or 'anamchara' which translated as a 'soul friend'. This carries a deep spiritual meaning and is perfect to share with your loved one.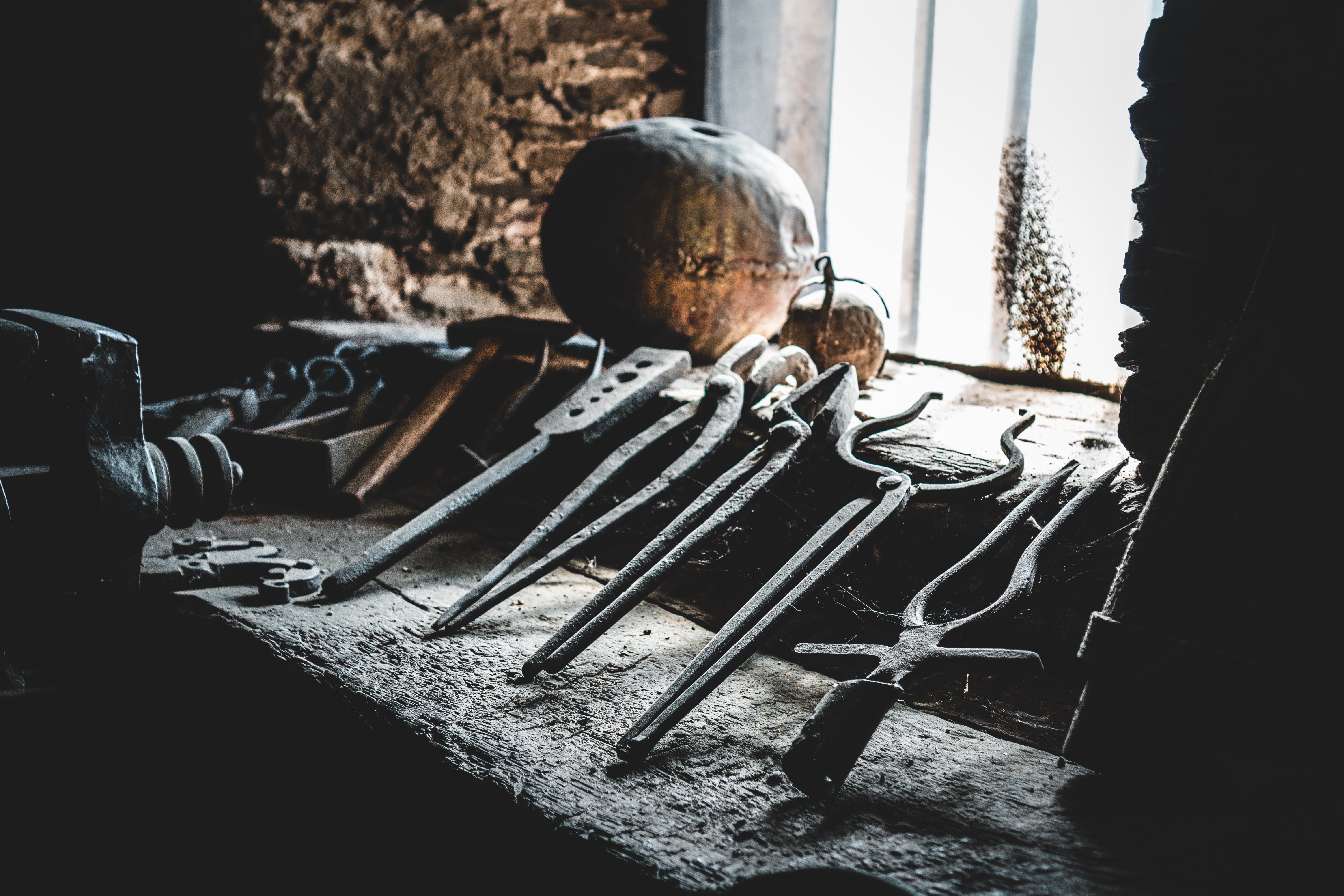 Wood
Ireland is renowned for its woodlands with trees growing in abundance over our lands. While only a fraction of our native woodlands remain, we still have forests containing oak, holly, ash, elm, and yew around us, and they have maintained an important role within our culture.
Wood has served as a versatile and important material, being used in the construction of dwellings and furniture, to make boats, and other items that were required for daily functions. Danann Crafts boasts plenty of products that have been crafted from local wood.
Enjoy our wood products that showcase the incredible features of the island of Ireland. One of our wood portrait designs is entitled 'There's No Place like Belfast' and has the iconic Harland and Wolff cranes etched onto its canvas. For those who like to reflect on more scenic landscapes, there are wood tributes to the beauty of the Mournes.
Celtic Products with Danann Crafts
We are passionate about Celtic and Irish crafts and are committed to curating the best products for our customers. If you would like to find out more about authentic Irish goods or are interested in learning more about the importance of remembering craft practices of old, get in touch with Danann Crafts. Steep yourself in the legends that came before with one of our products.